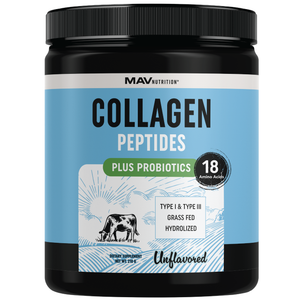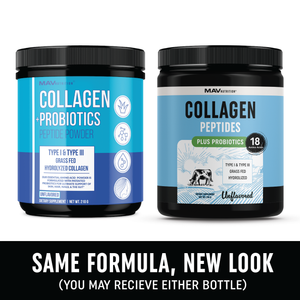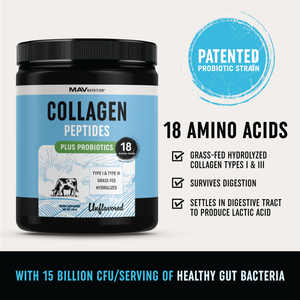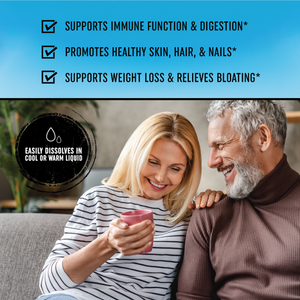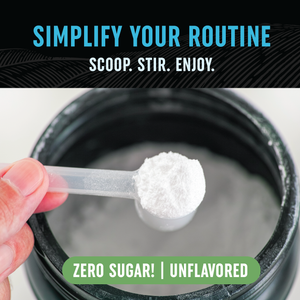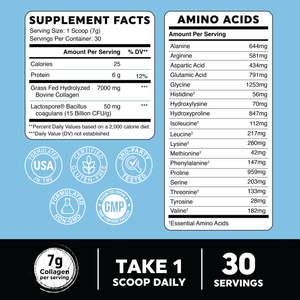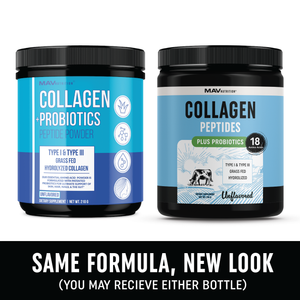 Collagen + Probiotics Peptide Powder
GORGEOUS HAIR SKIN & NAILS. Improved collagen powder formula provides the most nutrient-packed collagen peptides available. This powerful and nourishing collagen peptides powder provide the ultimate hair, skin and nails vitamins.
HIGH ABSORPTION AMINO ACIDS. This collagen supplement contains highly bioavailable peptides and short amino acid chains derived from collagen that allow key building blocks to be easily transformed into amino energy easily absorbed by your body.
FAT BURNER MUSCLE SUPPORT*. Collagen is just as important as your whey protein powder as it curbs hunger* and supports your body's production of creatine, this natural pre workout supports weight loss* and helps you build lean muscle.
SUPPORTS HEALTHY DIGESTION. Collagen is a key component of your gut's connective tissue, supporting and strengthening the lining of your digestive tract. Regular intake of collagen can help support the healthy maintenance of intestinal tissue.
KETO AND PALEO DIET FRIENDLY. This gluten free, grass fed, keto collagen protein powder contains ZERO carbs and no added sugar and is Whole 30 approved.