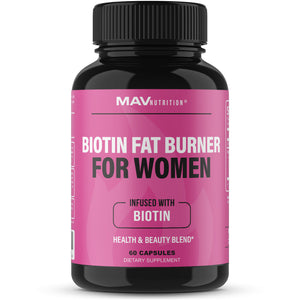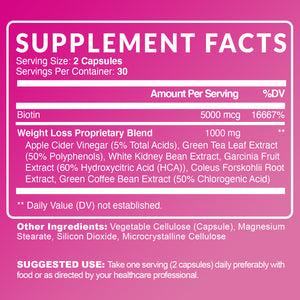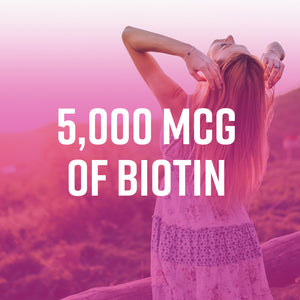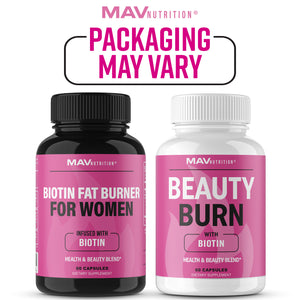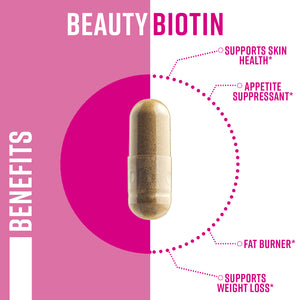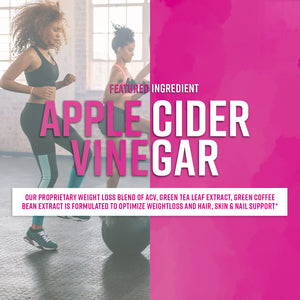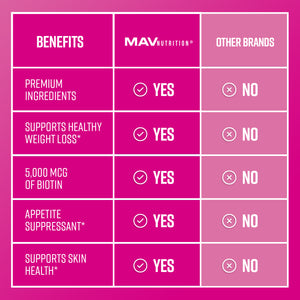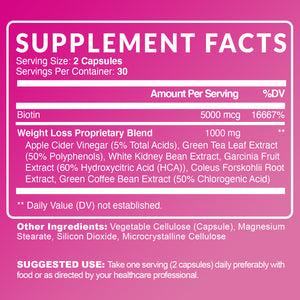 Biotin Fat Burner For Women
Feel the biotin burn. Our Weight loss blend uses Apple Cider Vinegar. ACV is a natural supplement that supports appetite suppression. Along with that it may have the ability to encourage your body to naturally burn fat. Biotin may give your metabolism the helping hand it needs.

Hair skin and nails. Our formula uses 5000mcg of Biotin. Biotin is a natural vitamin also known as B7. It may help grow and strengthen your hair and nails, while also helping your body maintain your healthy skin. Biotin is a B Vitamin that is found in food. It helps convert food into energy and boosts the health of your hair, skin, and nails.

Proprietary weight loss blend. We use a Weight Loss blend comprised of healthy and nourishing ingredients such as Apple Cider Vinegar, Green Tea Leaf and Green Coffee Bean Extract.

Premium ingredients. Apple Cider Vinegar, Green Tea Leaf Extract, White Kidney Bean Extract, Green Coffee Bean Extract. MAV's formula is composed of Natural Ingredients that are Gluten Free, Non-GMO and Vegetarian.

Third party tested. MAV NUTRITION is committed to your satisfaction. We make sure that our products are all third party tested so ensure that you a provided with a product that includes the highest quality, safest and healthiest ingredients available. If you are not completely satisfied, please contact us and we will make things right.