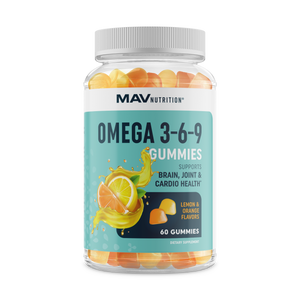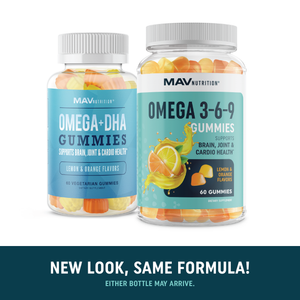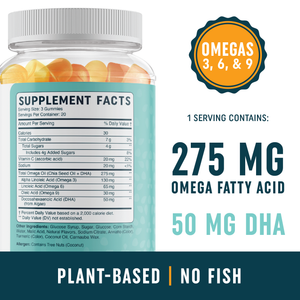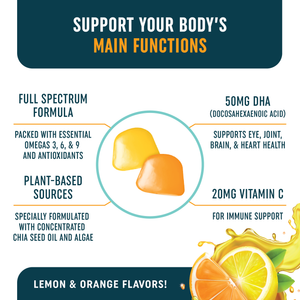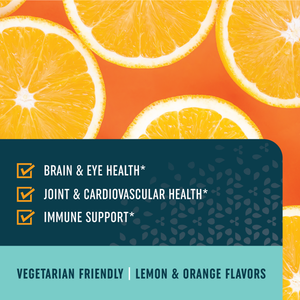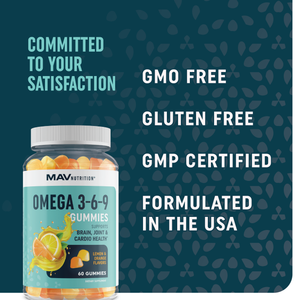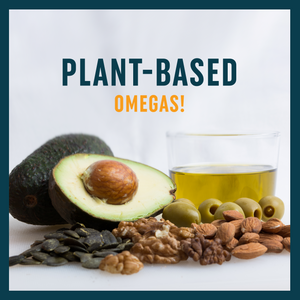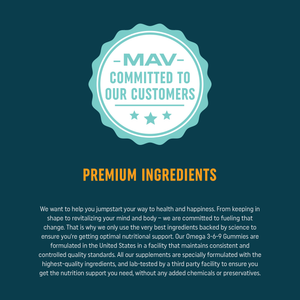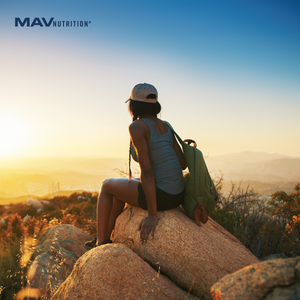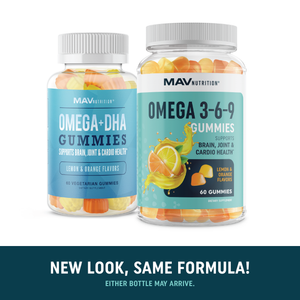 Omega 3 Fish Oil Gummies
FULL SPECTRUM OMEGA 3 6 9 OILS PLUS DHA. Specially formulated with pure, concentrated chia seed oil and DHA from algae, this plant based omega 3 contains NO artificial sugars or high-fructose corn syrup.
PLANT-BASED BRAIN SUPPLEMENT. Get the benefits of fish oil gummies in a tasty vegetarian supplement rich in the omega-3, essential for brain health, heart and immune health, and joint mobility.*
DELICIOUS CITRUS FLAVOR. MAV's delicious gummies are a perfect way to add a tasty, pleasant omega 3 supplement to your diet for a full spectrum of healthy omega oils and brain-boosting EPA every day.*
COMPLETE OMEGA WITHOUT FISH. Omega fatty acids contain EPA and DHA, and can be used as prenatal vitamins, joint supplements for men and women, daily supplementation to lower cholesterol, and more.
NON GMO & QUALITY ASSURED. MAV's omega 3 + DHA supplement is third-party tested for quality, non GMO, and made in the United States in a facility that maintains consistent and controlled quality standards.