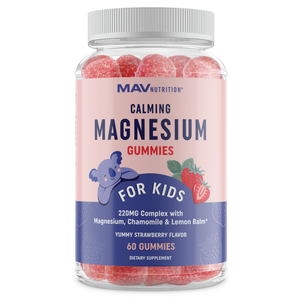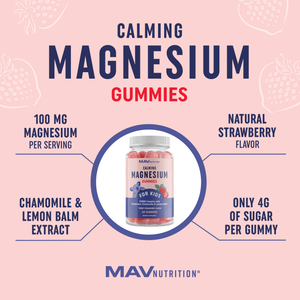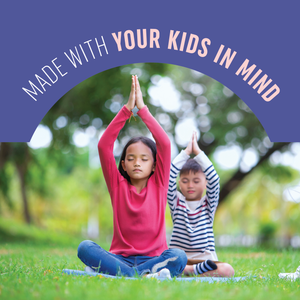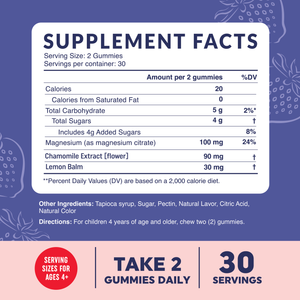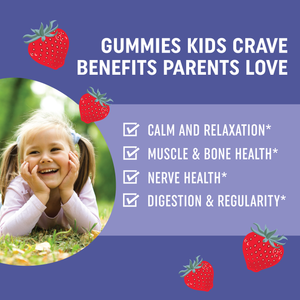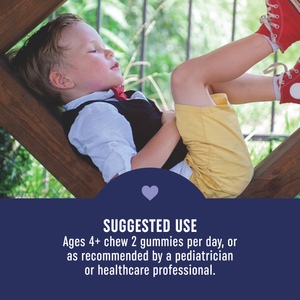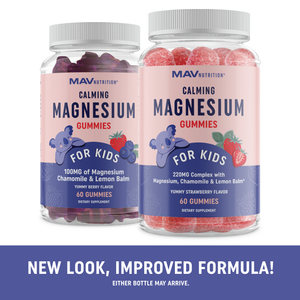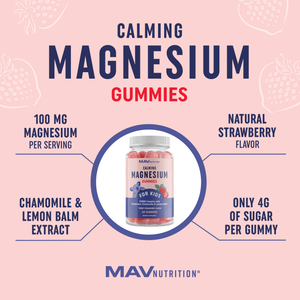 Kids Magnesium Gummies
Kids calm magnesium. Magnesium to help with anxiety relief support, this magnesium supplement contains herbs to support sleep, and pain relief from muscle discomfort and growing pains.

Natural calm. MAV's gluten free Magnesium supplement for sleep gummies for kids supports metabolism regulation, a calm mood, provides natural relief and can be used as a sleep supplement .

Delicious and fun. Natural calm magnesium, mood boosting magnesium complex supports a positive mood, no messy calm magnesium powder or magnesium oil , give them what they need in a delicious gummy.

Premium ingredients. Our kids gummy vitamins supplements are formulated with premium natural calm magnesium powder.These childrens vitamins natural sleep aid promote a calm mood.

Kid and parent approved. Specially formulated in the USA, with non-GMO ingredients, in a GMP approved facility to provide your little one with what they need to grow and thrive.