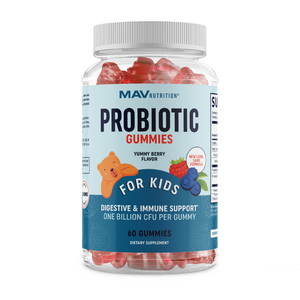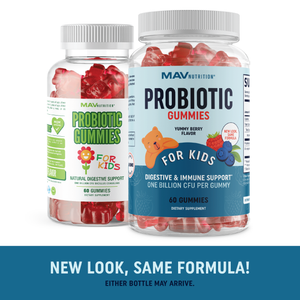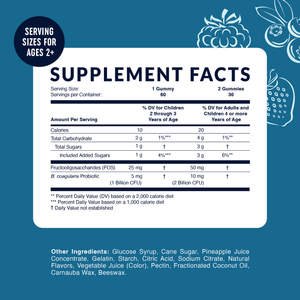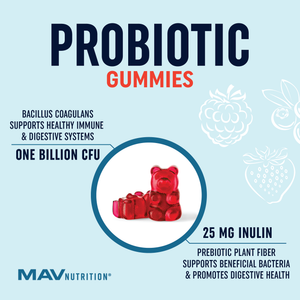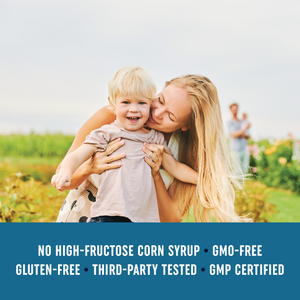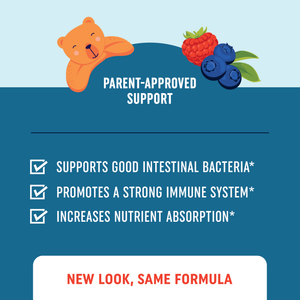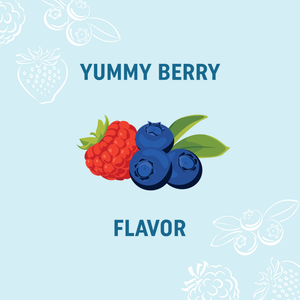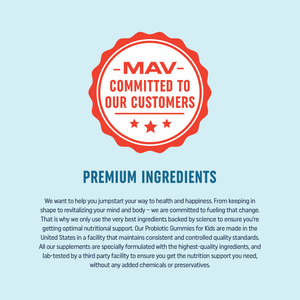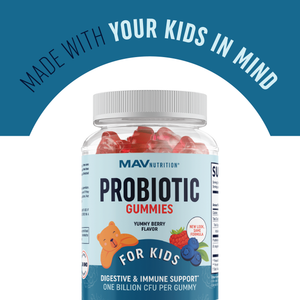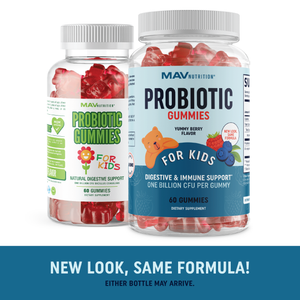 Kids Probiotic Gummies
PROBIOTICS AND DIGESTIVE ENZYMES. Specially formulated gut health supplement and enzymes for digestion for acid reflux and bloating relief. Our digestive enzyme supplements are probiotics for women, probiotics for men, and toddler probiotics.
FIBER GUMMIES IN PROBIOTIC GUMMIES. A colon cleanse that gives you and your kids no need for a squatty potty! With acidophilus probiotic, lactobacillus acidophilus, and bifidobacterium probiotic, these chewable probiotics are top fiber pills for gas relief!
IMMUNE SUPPORT PROBIOTIC SUPPLEMENT. With our formulated prebiotics and probiotics, this is the best immune system booster for a kids probiotic that mom's can try too - one of the top womens probiotic and baby probiotics on the market!
CHILDRENS PROBIOTICS 1 BILLION CFU. These gummy vitamins will give kids immune support that you are looking for in a prebiotic fiber kid probiotic. Inulin is an added benefit for prebiotic support! May help with acid reflux kids may develop.
BEST KIDS PROBIOTICS IN PROBIOTIC SUPPLEMENTS. Kids probiotics chewable beneficial with this prebiotics supplement formula. For mens vitamins and womens vitamins and probiotic kids. A probiotics for women gummies that can be taken from ages 4 and up!