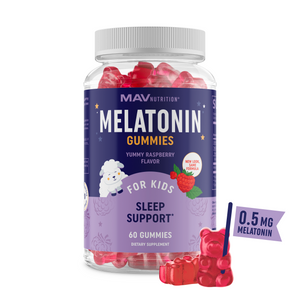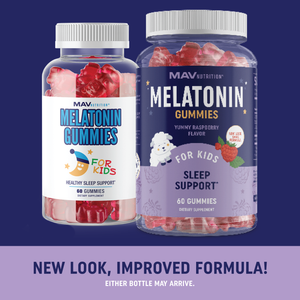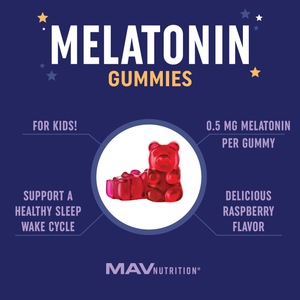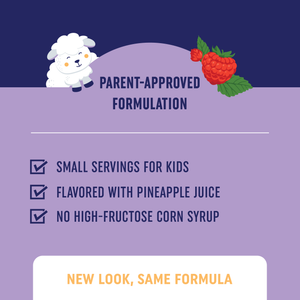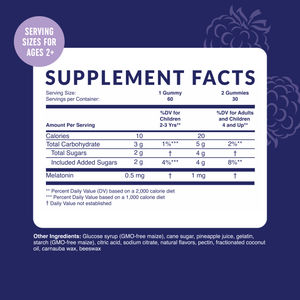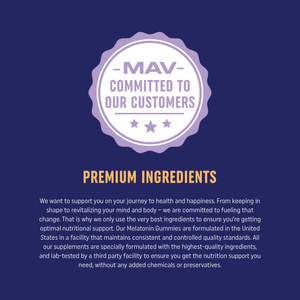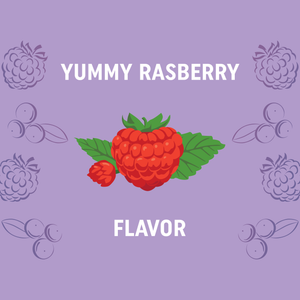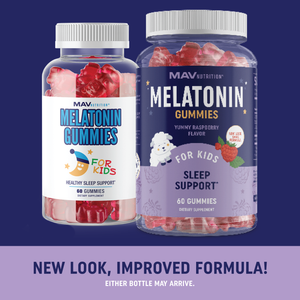 Kids Melatonin Gummies
Non-Habit Forming. Our formula allows your child to get a restful night's sleep and a beneficial morning and not be groggy. Our Melatonin will provide your child with the sleep they need without creating dependency.

Formulated For Kids. Out Mom Approved ingredients provide your child with a tasty Fruit Punch flavored Sleep Gummies. The taste and texture they will love and the healthy ingredients that parents expect.

Melatonin Sleep Supplement. Melatonin is a natural sleep aid alternative to sleeping pills. With the use of the low dosage of 0.5mg of Melatonin you child can have a restful night's sleep without having a difficult morning. A natural way to help remedy your children's wake and sleep cycles.

Premium Ingredients. We use Gluten Free, Non-GMO and Vegetarian ingredients to provide your child with a healthy and safe Kids Melatonin Gummy.

Third Party Tested. MAV Nutrition is committed to your satisfaction. We make sure that our products are all third party tested so ensure that you a provided with a product that includes the best, safest and healthiest ingredients.